Seeds of Hope & Action (SOHA) Exhibition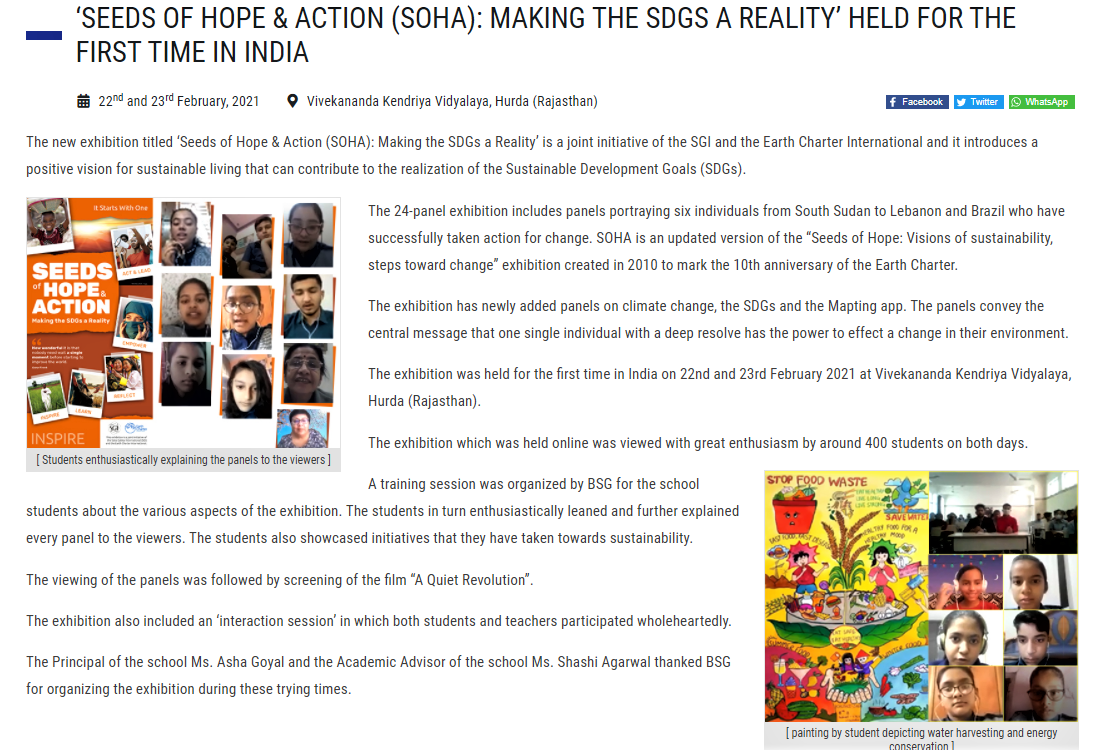 The new exhibition titled 'Seeds of Hope & Action (SOHA): Making the SDGs a Reality' is a joint initiative of the SGI and the Earth Charter International and it introduces a positive vision for sustainable living that can contribute to the realization of the Sustainable Development Goals (SDGs). It was held for the first time in India on 22nd and 23rd February 2021 at VKV, Hurda (Rajasthan). A training session was organized by BSG for the school students about the various aspects of the exhibition. The students in turn enthusiastically leaned and further explained every panel to the viewers.
Flute Recital Workshop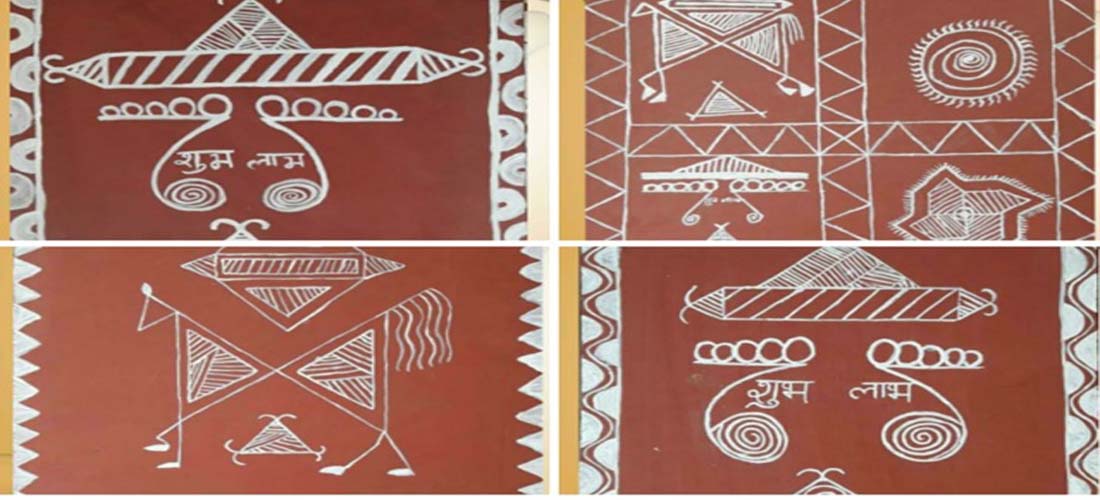 The Flute Recital workshop was organised at VKV, Hurda school premises. Shri Naresh Jangid, renowned Flute player from Jaipur taught 'Sargam' on the flute to students. Overall, 19 students attended the workshop and learnt Sargam. It was great to see that our students were thoroughly enthusiastic about traditional music and they wholeheartedly enjoyed the flute practice session.
Athletics Workshop
The Athletics workshop was organised from 26th to 29th April 2019 at VKV, Hurda school premises. Overall, 125 students benefited through this workshop conducted under the guidance of Shri Satyander Sharma, a trainer from Kekri. The students learnt important athletic skills and performed fairly well during this workshop.
Watercolour & Collage Workshop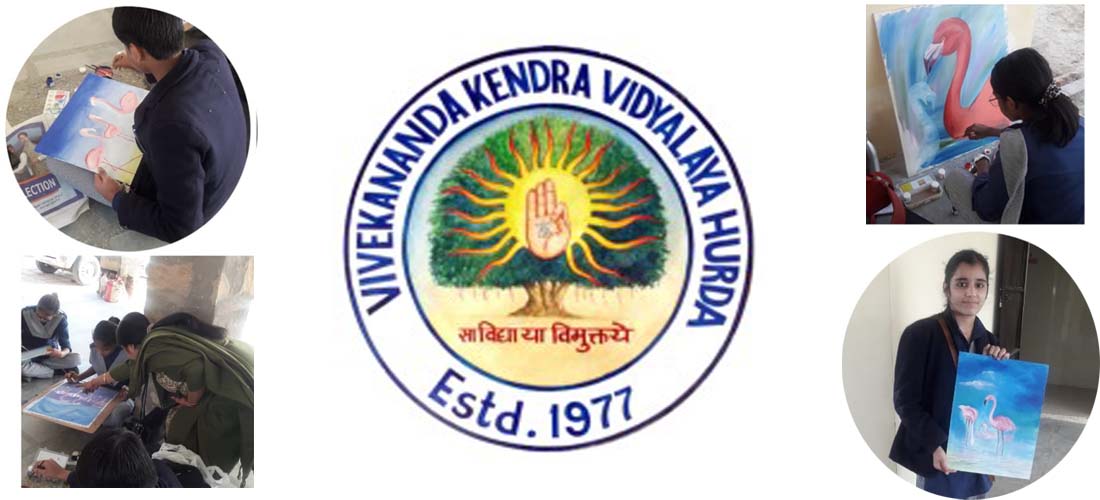 The Watercolour & Collage Workshop was organised for the students at VKV, Hurda from 22nd to 26th April 2019. This workshop was conducted in two different sessions and overall, 65 students participated in it under the guidance of Sri Sunil Bumbal, an artist from Mumbai. Students painted and enjoyed a lot during this wonderful session on watercolour art and collage.
Best Out of Waste Workshop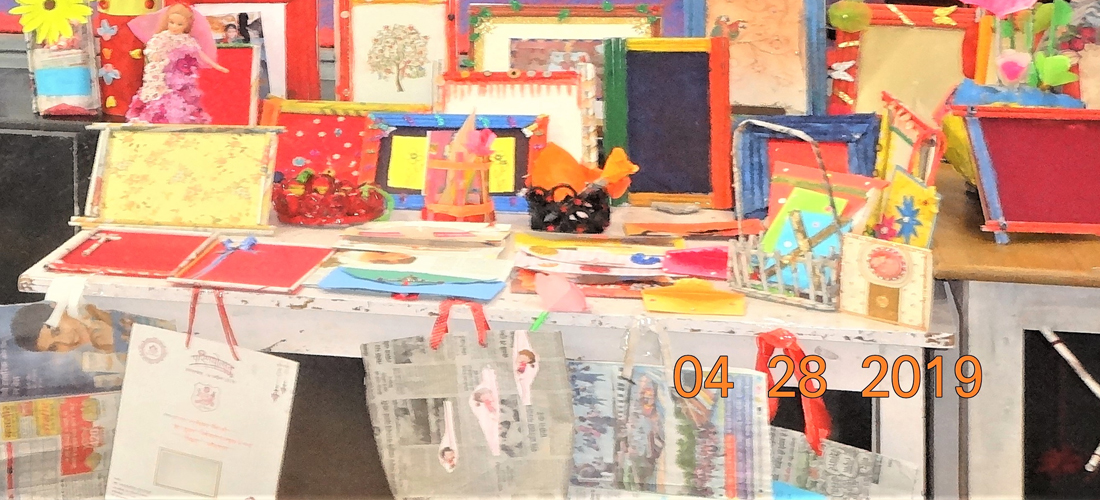 A six-day workshop on 'Best Out Of Waste' was conducted from 22nd to 27th April 2019 under the guidance of Smt. Yadav and Smt. R. Saxena wherein 36 students of classes sixth to eighth participated. The use of waste paper was the theme of the workshop. During these six days, students collected Newspapers, Old Books, Used Notebooks, etc. and used it to make carry bags, photo frames, cards, pencil holders and other stationery items. Students worked as a team and shared different ideas. All the articles made during the workshop were exhibited on the last day of the workshop.
Dance Workshop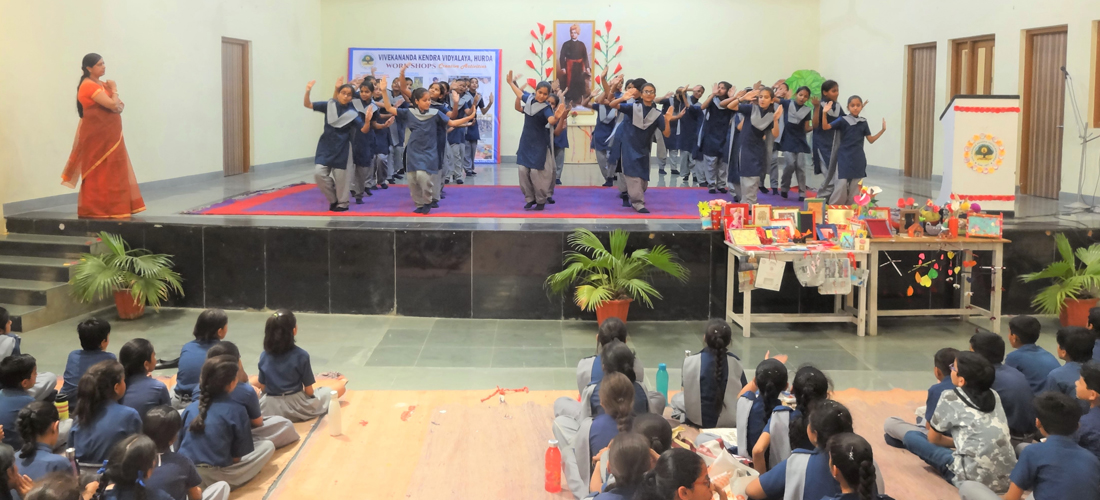 The Dance workshop for students was conducted from 22nd to 27th April 2019 at VKV, Hurda. The workshop was organised in two different groups. One group was formed of classes third to fifth and another was of classes sixth to eighth. During this workshop, 45 girls participated and learnt two Rajasthani Folk Dances. Our teachers Smt. Kavita Kachhawha, Smt. Himanshu Bhardwaj, Smt. Nisha Bakliwal and Smt. Mamta Sharma guided the students and helped each other to assure the smooth running of the dance practice sessions.
Air Weapon Shooting Workshop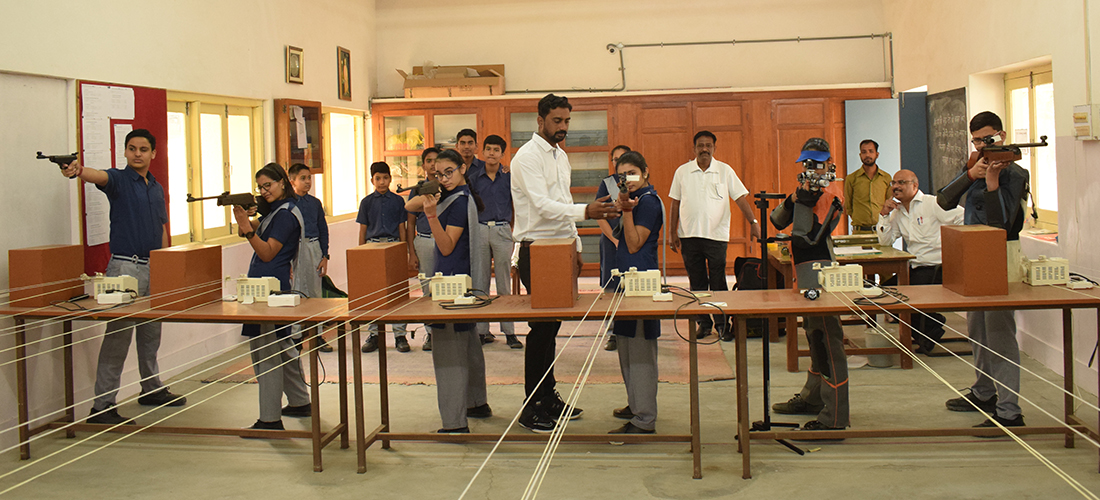 An Air Weapon Shooting Workshop was conducted at VKV, Hurda school premises for students on 27th April 2019. During this workshop, 66 students of classes sixth to twelfth participated with enthusiasm. Sri Vinod Sharma, the shooting coach from Jaipur trained the students and enhanced their skills and techniques in Air Weapon Shooting. The training session was essential for sharpening their shooting strategies and tactics.